School of International Liberal Studies
Goals of the School of International Liberal Studies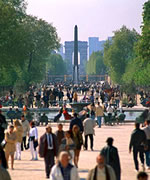 The world is made up of many cultures. The purpose of education in the School of International Liberal Studies is based on coming face to face with this truth. In other words, we at the School of International Liberal Studies seek to train people that can contribute to the mutual understanding and exchange of various countries based on a multi-dimensional understanding of the world.
Our program has two foundational concepts for education. First, we foster capabilities in the usage of two foreign languages. Specifically, students will learn one of the following: French, Spanish, German, Russian or Chinese. Additionally, the program will enhance abilities in English as a global shared means of communication. In order to play a part in international relations, this kind of language skill must support the ability to handle various problems present in today's society that go beyond borders with a deep understanding of other cultures. This ability is nurtured through our broad based education covering humanities and social sciences. We believe that a multi-dimensional understanding of the world starts with both ability in two languages and a wide-ranging education.
Courses to achieve these educational goals are described below as program specific courses of the School of International Liberal Studies. The School also offers a variety of general education courses. These are open both to students in the School of International Liberal Studies and those in other programs at Chukyo University. For more information see the general education pages.
Features of the Program
Small classes for dual language studies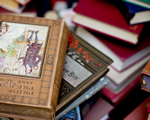 Orientation takes place immediately after entering the school, during which the student selects one of five languages. The selected language will be studied four times each week during the freshman year and three times each week during the sophomore year. Classes for pronunciation are in units of 15 students. With both native speaking and Japanese instructors working together, students are able to study more effectively. During the junior and senior years there are also elective courses supporting the obtainment of language certifications.
For English, there are English Workshops taught by native instructors enabling individual abilities to be advanced in classes of 15 students and English Studies for students wishing to gain TOEIC qualifications.
A rich lineup of courses for understanding our multifaceted world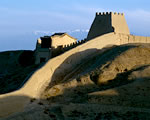 In order to cultivate a broad understanding and thorough education that support lingual ability, an assortment of classes in addition to language learning are held. We have grouped these courses into four broad categories; language and culture, history and culture, philosophy and culture, and international relations. This allows students to organically build a body of knowledge in areas of interest starting with foundations and progressing through core and advanced studies.
Language and Culture Courses
In addition to studying specific languages and their ethnolinguistic characteristics, these courses look into the influence of language and cultures that cross language boundaries.
History and Culture Courses
Looking over the historical culture of the world that gave rise to the present day, these courses are intended to impart clear historical awareness to serve as the foundation for international exchange.
Philosophy and Culture Courses
As we live in a modern society inundated with information, these courses seek to equip students with the ability to think critically and analyze useful knowledge.
International Relations Courses
These courses engage the student to explore the issues faced by international society and look for leads in uncovering solutions to issues through dialogue.
Investigating independent topics: dissertation and theses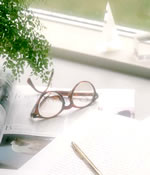 In addition to both language studies and lectures, we offer one further type of course—called a dissertation—which uses a participation-based model wherein students investigate a topic of their choosing and make presentations. Dissertation classes are required during the sophomore, junior and senior years and are directed by teaching staff including instructors in the chosen foreign language, English, and history and culture, philosophy and culture, and international relations courses. Students may select their dissertation course from these nine fields. In the fall term of the senior year in the School of International Liberal Studies students also submit a graduation thesis. The thesis is a chance to show the results of what has been learned during their time at the university. The dissertation courses are a form of training towards the graduation thesis starting during the sophomore year covering the selection of topics, research, presentation, and preparation of reports.
Study overseas
One semester foreign language academic exchange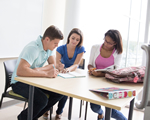 When studying foreign languages the significance of going to and living in an actual country where the language is used cannot be emphasized strongly enough. The School of International Liberal Studies has prepared one semester of language learning exchanges with countries using all five elective languages. This means that the fall term of the sophomore or junior year can be spent studying language courses abroad at a university where the language is used. This exchange is a recognized unit of study known as "Foreign Topics Research." While learning the local language and cultural information, this is an opportunity to interact with and observe another society. The effectiveness of such studies is ensured through planned learning including the submission of a plan of study before departure and a report upon return. Universities that can be attended through this program are Université Rennes 2 (France), Universidad Pablo de Olavide (Spain), IIK Düsseldorf (Germany), Saint Petersburg State University (Russia), Shanghai University (China) and Soochow University (China). For details, please see the Exchange Handbook(Japanese).
Overseas Seminars
In addition, the university's International Center hosts two to three week language studies in English speaking countries and business training as a recognized unit of study called "Overseas Seminars." The International Center also hosts studies for whole semesters in English speaking countries as recognized units of study under "Foreign Exchange Studies."There is also potential for whole year exchanges to universities around the world that are members of the international organization ISEP.
Advancement after graduation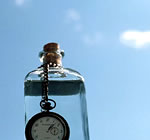 Having studied a broad range of topics and built competency in two languages, many opportunities await depending on the interests and desires of the graduate. For those with a deep interest in language, history, and philosophy, there are careers in media or print, tourism or interpreting. For those seeking interaction on a practical level there are leads into business and manufacturing (in international departments) while those wanting to contribute to international society may find placements in civil service, international organizations, and NGOs. Whatever path is chosen, the way will be open domestically or internationally for students that diligently study languages and culture.
Three Policies
At Chukyo University, we have three policies for undergraduate study with the purpose of ensuring a higher standard of education and sending forth competent personnel into society. These policies are enacted throughout the university. In addition, the School of International Liberal Studies has three policies that reflect our specific aims.
They are as follows.